Digital Corporation in SA 2021
Remote working needs digital sauce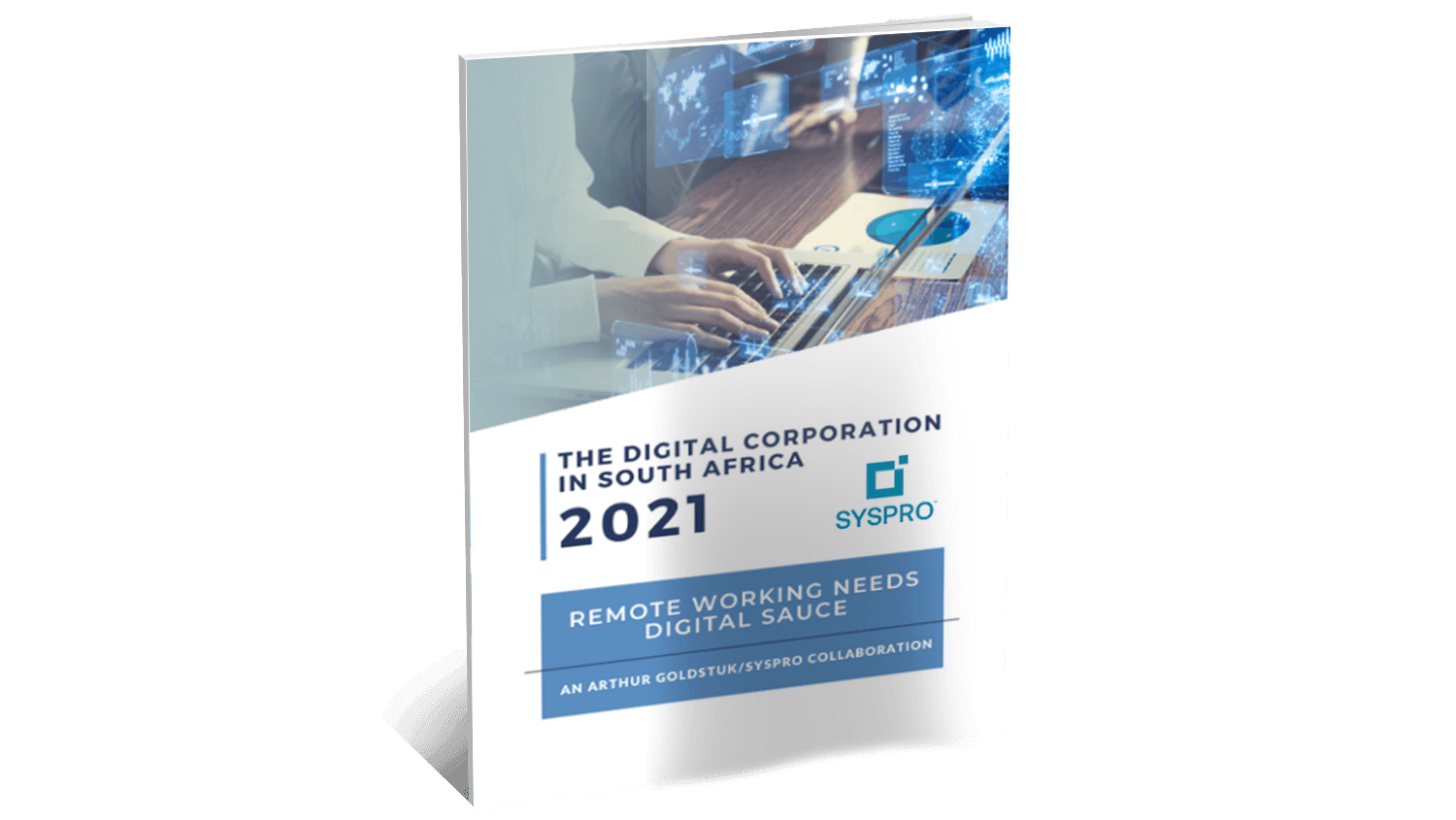 A SYSPRO and Arthur Goldstuck collaboration
As the need for digital initiatives increased due to the pandemic, many organizations struggled to overcome the obstacles and challenges in the attempt to accelerate the use of technology. In fact, The Digital Corporation 2021 study conducted by Worldwide Worx in partnership with SYSPRO, Dell Technologies, Intel and Cycan revealed that 67% of organizations have fallen behind in their digital transformation strategy this past year.
Document Excerpt
Despite the reduced pace, digital transformation is a huge priority to thrive in the new world. Digital adoption has taken a quantum leap in the manufacturing and distribution industry and SYSPRO continues to enable businesses to respond to disruptions and challenges by transforming business processes and driving innovation.

"At SYSPRO we have seen how digital transformation has grown in momentum over the years, but often in isolation and concentrated on a specific channel or need. While The Digital Corporation 2021 study has revealed how the pandemic has delayed efforts in implementing technology, organizations now have the opportunity to reassess their strategy to benefit almost every aspect of their operation. Rather than digital adoption being only within the realm of the CIO, CTO and IT, other resources and skills within an enterprise can be brought together to add value and drive transformation seamlessly."
– Deirdre Fryer, Head of Solutions Engineering, SYSPRO EMEA

Industry Built ERP Software
SYSPRO'S industry experts are committed to simplifying your success. An ERP Software designed to keep you ahead of the technology curve.
Business ERP Solutions that Best Suit Your Unique Business Needs