MRP System
Material Requirements Planning
Balance supply and demand of your materials and components for accelerated manufacturing production
Optimize your raw materials inventory with SYSPRO MRP
SYSPRO Material Requirements Planning MRP system, enables you to manage the balance between supply and demand. Modernize your supply chain and optimize your inventory levels with MRP to trigger 'on time' replenishment of your raw materials, ultimately facilitating your cash flow.
SYSPRO ERP with MRP capabilities is tailor-made with flexible deployment options, giving your organization the most value in one ERP system.
Choose how you deploy SYSPRO ERP:
Cloud ERP. Managed Services. On-premise.

MRP system benefits for your manufacturing organization
Improve your business processes with SYSPRO ERP.
Reporting and management using an MRP system
With SYSPRO Embedded Analytics you have real time visibility of:
Real-time inventory tracking
Demand forecasting
Production planning
Lead time analysis
Supplier performance
Multi-level BOM visibility
Resource allocation
Supply chain optimization
Customizable reports
Compliance and traceability
Inventory valuation
Data-driven decision making
Variance analysis
Risk management
Enhanced collaboration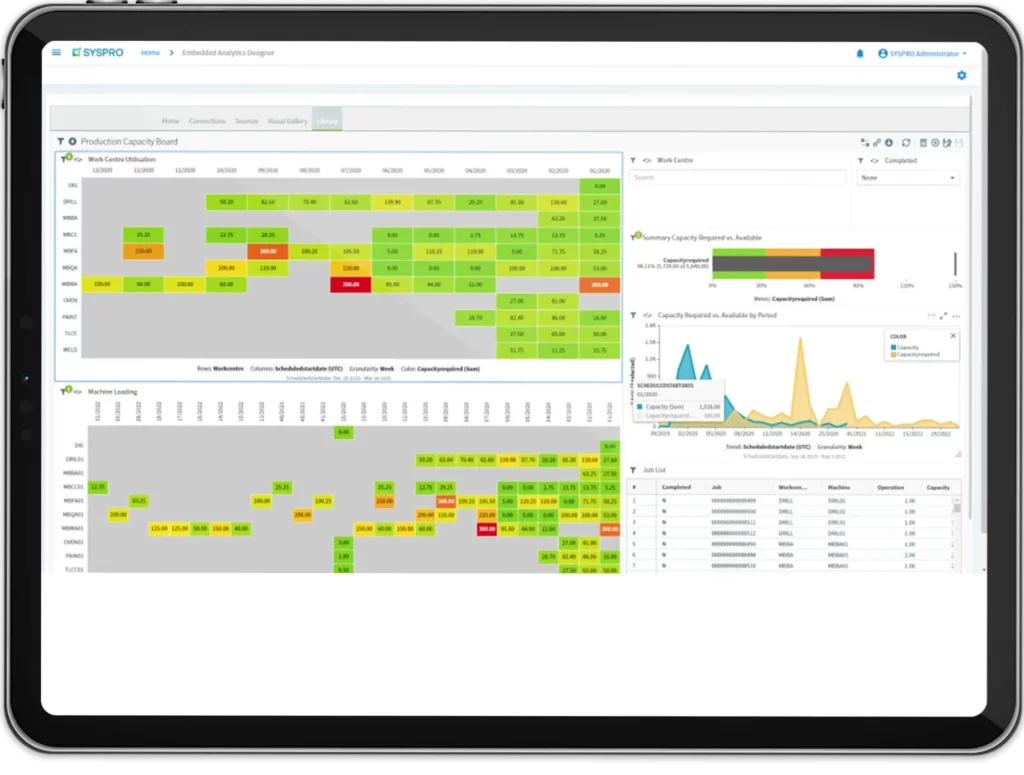 How SYSPRO MRP syncs to other modules within SYSPRO ERP:
SYSPRO modules seamlessly sync with the MRP module, enabling you to achieve efficiency and gain deeper insights across your manufacturing and distribution processes, fostering a streamlined and collaborative environment across your organization.
Capacity planning, utilizing job queues and stock levels as key parameters, enhances your quoting process. order confirmations seamlessly integrate into MRP for more precise job execution planning.
Integration into MRP ensures accurate product assembly. It aligns materials, components, and production steps seamlessly with MRP for precise production planning and execution.
Manage stock levels and inventory forecasting through real-time visibility, reorder points, safety stock, demand forecasting, lead time management, and collaborative forecasting.
Purchase order management, encompassing decision points of when to buy, what to acquire, and who to procure from, streamlines your procurement process for greater efficiency.
Work in Progress (WIP) management, including job scheduling, capacity planning, warehouse utilization, and resource allocation, optimizes your production processes holistically.
Partner with an ERP industry leader
See what the Experts and
Users
have to say about SYSPRO ERP Software
Customer MRP testimonials
I am confident our product quality will keep improving. We can guarantee that our information is live, close our jobs more frequently and identify variances quickly and easily, thereby reducing both waste and costs.
Current demand in the market has necessitated the need to split orders according to available stock on hand. As a total solution provider which prioritizes customer service, Barnes Fencing endeavors to deliver according to the material it has available ensuring customer stock levels are replenished as quickly as possible.
Rae-Line's inhouse ERP solution was no longer keeping pace with its growth. The system didn't include Material Requirements Planning (MRP) and the financial system was separate. Management identified a need for a fully integrated, robust system to meet its changing requirements and support future expansion.
Learn more about Material Requirements Planning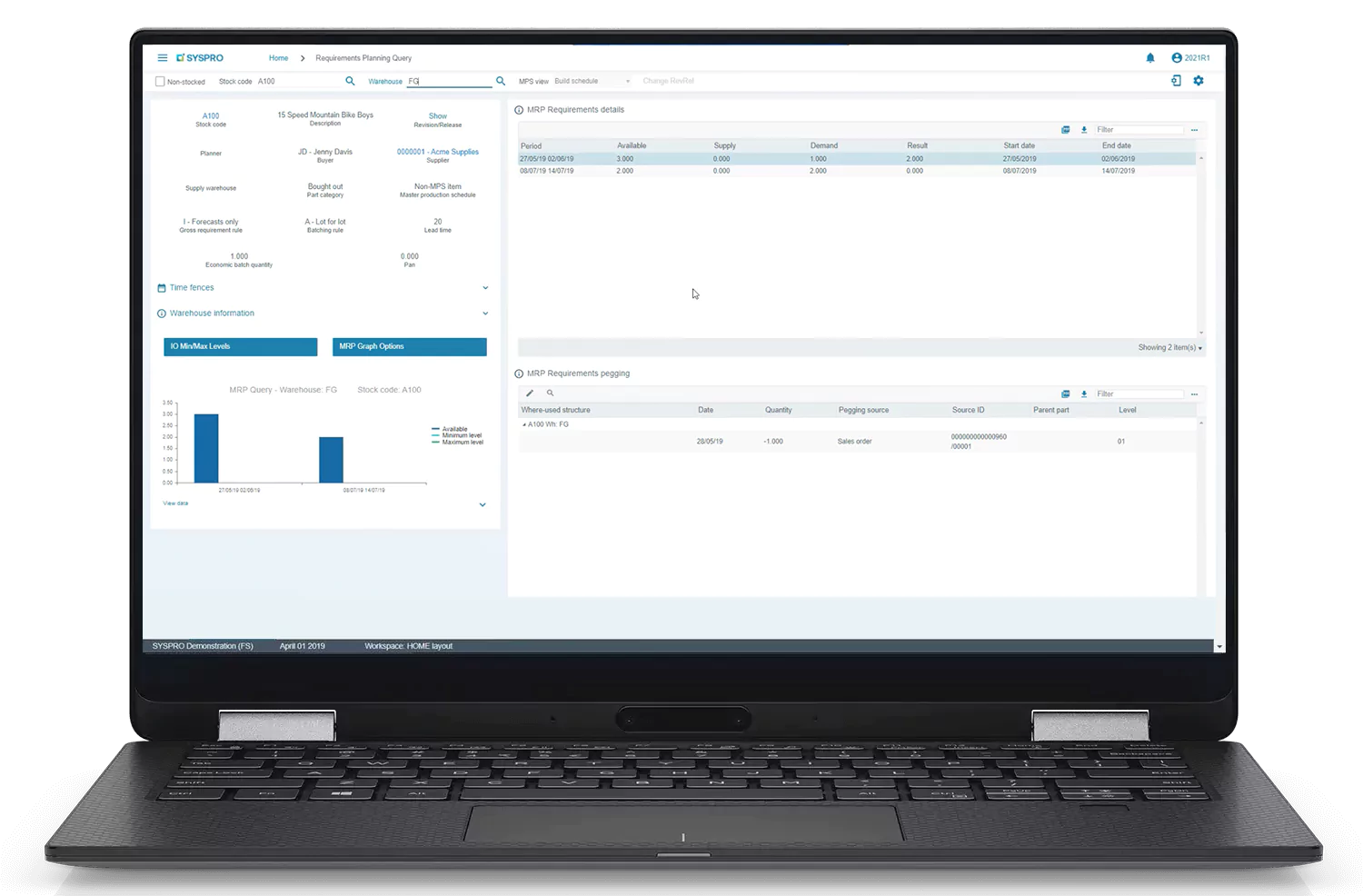 Unleash the power of SYSPRO's MRP
Take the first step towards efficiency and growth.
Request a demo today and discover how our integrated MRP system can transform your business.